Elon Revee Musk
Elon Musk has been dubbed the true IRONMAN, the successor to Steve Jobs, and the Da Vinci of the 21st century. Most people associate Elon Musk with the company Tesla and Space X. However, the 50-year-old multi-billionaire also heads other companies.
Elon Musk, just like Warren Buffett, has been very inquisitive since a young age. According to his brother, he devoured books after just a few days. For him, it was at times normal to read 10 hours a day. It has always been part of his nature that he could concentrate on one thing for hours.
Now and then it happened that he went into a trance state. However, with such a flood of information without breaks, I don't even think that's surprising. At some point, the new impressions have to be processed in the brain. His own body forced him to take an information break. That is however only my personal opinion from the belly out.
In May 2021, he announced on the comedy show Saturday Night Live that he has Asperger's syndrome. Now, one could also interpret the Asperger's syndrome as the cause for his trance states. However, I stick to my personal assumption that his body was looking for a way to process the information and impressions he received.
Feel free to write in the comments what you think triggered his trance states at the time. I would be interested in your opinion.
Family and childhood
On June 28, 1971 in Bretoria (South Africa about 56km north of Johannesburg) Elon Reeve Musk first saw the light of day. His mother Maye Musk is originally from Canada and is a nutritionist, model and book author. His father Errol Musk is a successful South African mechanical engineer. Elon is the first born of three children. His younger brother Kimbal Musk is also a successful entrepreneur and the nestling Tosca Musk is a successful film producer and director.
Elon Musk has a highly intelligent father. A gifted engineer who, through his success at work, was able to provide his family with an above-average amount on a material level. However, his social skills had not matured to the point where he could be called a loving husband and father. In 1980, Elon's mother couldn't take it anymore and divorced her patriachal husband. At first, they all lived with their mother.
At that time, Elon had not quite realized the nature of his father. He was a hard-nosed businessman. Nevertheless, Elon felt sorry for his father and decided to move in with him. Because of his father, Elon often suffered mental anguish. It is not surprising that he later cut off contact with him and also denied him contact with his children.
No family is perfect. To overlook mistakes and forgive them shows great strength. But every person should be allowed to live freely and self-determined. Even your own father is not entitled to dictate how you live your life.
Elon had discovered reading for himself at a very early age. Perhaps it was even the anchor that gave him the strength to look ahead. He liked to read futuristic books that took him to other worlds. His childhood inspiration has not left Elon until today. In addition, he read technical books at a very early age, on topics that interested him. Already as a child Elon had a distinctive strength to acquire knowledge autodidactically. Despite this, or perhaps because of his giftedness, Elon Musk's childhood was very hard.
Because he was intellectually superior to his classmates, he was very often the victim of bullying. Once he was even beaten up so badly by other kids that they had to hospitalize him. However, this pain did not turn Elon into a bitter person.
He has experienced firsthand that there is a lot of injustice, violence and unhappiness in our world. His goal is to make the world a better place. He has always wanted to use his creative power to make the world a better place for us. If you are going through a hard time right now, do like Elon and try to leave everything negative behind. Focus on how you can make the world a little better.
During his childhood, the first home computers came on the market. Elon started teaching himself programming when he was 10 years old. He used the Commodore VIC (the manufacturer doesn't even exist anymore, but it was the first home computer model, which was sold over a million times) and developed a computer game called Blaster at the age of 12, which he later sold for 500 US dollars to the computer magazine PC and Office Technology.
picture of Tumisu from Pixabay
Youth
At the age of 17, Elon fulfilled his dream of emigrating to Canada. There he attended Queens University in Kinston. Later, he emigrated to the U.S. and earned a bachelor's degree in physics and economics from the University of Pennsylvania in Philadelphia.
Elon Musk the entrepreneur
Elon Musk has launched more than 10 extraordinary and future-oriented entrepreneurial projects to date. I will only briefly discuss the individual projects. Each individual company would provide enough content for its own blog article.
In 1995, Elon founded his first company ZIP2 with his brother Kimbal.
A company that offered content for media companies.
In 1999, Elon founded X.com.
A company which developed an online payment system via email and merged with Cognity to form PayPal in 2000.
In 2002, Elon founded SpaceX
A company that aims to enable space tourism and colonization of Mars.
In 2004, Elon invested heavily in Tesla and became chairman of the board.In 2008, Elon assumed the role of CEO of Tesla.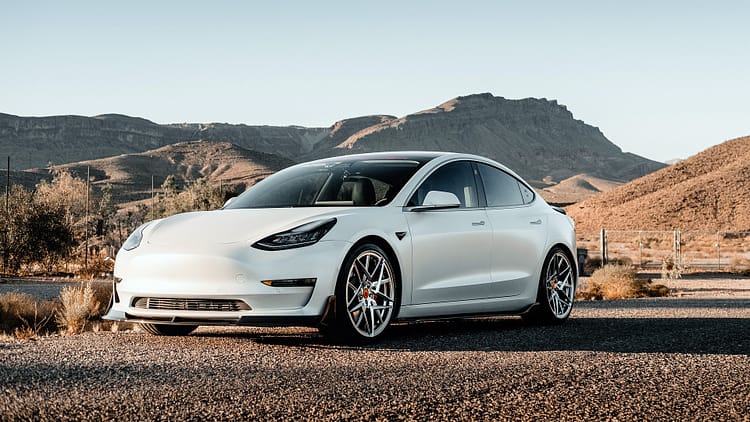 In 2006, Elon founded SolarCity.
A company that develops, sells, leases, operates and finances solar power systems (Was acquired by Tesla in 2016).
In 2013, Elon launched the Hyperloop project.
With this project, Elon aims to revolutionize long-distance freight and passenger transportation.
In 2015, Elon founded Open AI.
Open AI is a non-profit artificial intelligence company.
In 2016, Elon founded Neuralink.
A company working to enable networking between a human brain and a machine in the future.
In 2016, Elon founded The Boring Company.
A company that aims to supplement inner-city transportation with an underground tunnel system.
In 2018, Elon founded Thud.
An entertainment company in the field of comedy and satire.
What can we learn from Elon Musk?
Elon is very present in the public media. Due to his unconventional nature, he also encounters criticism very often. Where there is light, there is also a shadow. No human being is perfect and therefore you should never blindly follow or even idolize a person without healthy critical questioning. In no case should you invest your main part of your fortune only in the share certificates of Elon's company.
Outstanding stories of personalities like Elon Musk inspire us to achieve more than the average. They prove to us that we can improve our lives and even make the whole world a better place to live. Yes, we as individuals can move something very big.
Behind his successes are thousands of hours of hard work. There were also many painful moments for him here that dragged his quality of life down a lot. He was on the brink of the abyss with Tesla. Today (September 2021) Tesla has a market capitalization of 726 billion US dollars. In January 2021, he was even the richest person in the world for a short time.
However, the bottom line is not to make a lot of money and become the richest person in the world, but to realize a vision with a lot of hard work. Elon teaches us to leave the bad behind and to gradually put our version of a better world into practice.
Elon had been inspired by books and always kept going, even when it was hard. Always remember that books offer not only knowledge, but also imagination. Elon acquired an enormous amount of knowledge through books. However, much more powerful and decisive was and is his entrepreneurial imagination. I am sure that many more innovations will come from Elon's projects.
I wish him many supporting hands on his way and hope that he takes time for himself now and then to recharge his personal Tesla battery.
Now you are asked
Your thoughts are welcome in the comments section
What is your opinion?
Please write your opinion in the comments
Thanks a lot
What do you think of Elon Musk? What do you think we can learn from Elon Musk to get ahead in life.
Links:
Attached is a supplementary documentary about Elon Musk from the Youtube channel SunnyV2
Book Recommendation:
Would you like to learn more about Elon Musk? Then don't hesitate and let yourself be inspired by the biography of Elon Musk.
Those amazon links are affilliat links. It brings you direct to the product. If you click here and buy with this link, I get a provision of the online shop. You will get same prize as usual.
Thanks for your support. It help for new content on booksbackinyourlife.
Here is the amazon link to the biografie of Elon Musk.
Or listen to the audio book on audible: Link to audiobook click here
Those amazon links are affilliat links. It brings you direct to the product. If you click here and buy with this link, I get a provision of the online shop. You will get same prize as usual.
Thanks for your support. It help for new content on booksbackinyourlife.